Lighting Analysts has announced the winner of the 2019 Charles Loch Memorial Award. This is an award for a passionate lighting professional in a recently established or otherwise deserving design practice or lighting-centric business. The award consists of a complimentary one-year, single-user subscription for AGi32.
Congratulations to the 2019 award winner:
Amy Hughes and H2Ltg, LLC
"Lighting gives me passion and drive. It's an art form wrapped in a package of technical mayhem"
Amy decided about a year and a half ago to join forces with a colleague to utilize each other's strength's and weaknesses creating a recipe of success in lighting design. The duo teamed up on several projects and quickly found they complimented each other in a way that allowed them to tackle any ball that was thrown their way. Amy says, "That's when the 'aha' moment occurred, why don't we start our own firm?" Creating great lighting design and utilizing their skills to their full potential was not possible working for someone else.
H2Ltg, LLC is in its first year, in the new decade, 2020. Amy is now free to work in a field she loves. Working on amazing projects and bringing life to space is Amy's passion. With her new company and being a part of a team that completes life changing projects is a dream come true. The one-year license of AGi32 is happily presented to assist Amy and her team create and cultivate timeless lighting designs.  
We are extremely pleased to provide Amy and H2Ltg, LLC with the Charles Loch Award for 2019!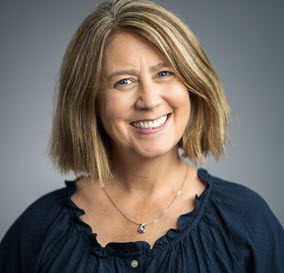 Reach out to Amy at H2ltg.com!