Lighting Analysts has announced the winner of the 2018 Charles Loch Memorial Award. This is an award for a passionate lighting professional in a recently established or otherwise deserving design practice or lighting-centric business. The award consists of a complimentary one-year, single-user subscription for AGi32.
Congratulations to the 2018 award winner:
Mr. Luke Bonner and Curiome
" Although it was long hours, late nights and hot work, I loved it all and started to really gain some experience in how to light stages – artists, architecture and scenery as well as use of colour, patterns and control including timing. "
Luke started his career in sound, then moved into live event lighting and got hooked. He was "volunteered" to run the follow spot for a Van Halen show getting his first big gig. He transitioned to board operator and then lighting designer gaining experience and expertise along the way in live event lighting, including the South East Asian Games. Inspired, he enrolled in the Master of Lighting program at Queensland University of Technology where he learned the technical side of light and was exposed to AGi32.
He has now expanded his expertise to infrastructure (road, tunnel), sports and even retail lighting design. To say he has many levels of experience is an understatement! Luke recently started his own firm, "Curiome" to provide event, architecture and infrastructure lighting services. We wish him all the best!
We are extremely pleased to provide Luke and Curiome with the Charles Loch Award for 2018!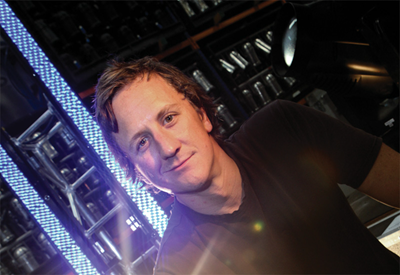 Reach out to Luke at www.curiome.com.