In fond memory of one of the lighting industry's finest professionals, Lighting Analysts is pleased to offer the Charles H. Loch Memorial Award. Each year in December, Lighting Analysts will donate a one year subscription to AGi32 (single user) or ElumTools (single user) to a deserving entrepreneur interested in making the lighting industry a profession. Entries should be limited to a maximum of 500 words and should describe why lighting is a passion and why the award is clearly deserved. Entries will be accepted until December 31 and should be emailed to: Renae Bradley:
renae.bradley@revalizesoftware.com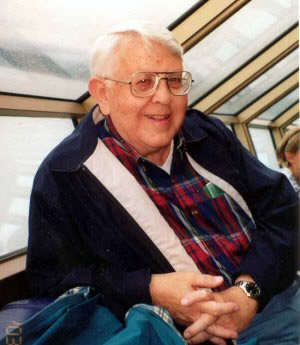 About Charlie Loch
The lighting industry lost a dedicated and consummate professional on January 18, 2005 at the age of 72. Charles Loch, or "Charlie" as we all knew him was a true pioneer in the early development of computer software for optical design and illumination engineering. In the early 1980's, LAI's Todd and Dave worked with Charlie during the mainframe time sharing days of lighting software. Charlie was a very giving individual who was always willing to tackle a problem. A tireless spirit with a warm sense of humor and a story for all occasions, Charlie is dearly missed by many.
Charlie's list of contributions to the lighting industry is lengthy and is summarized only in brief below.
Registered Professional Engineer in the state of Ohio
Named Fellow of the IESNA in 1989
Veteran of many IESNA committees: Aviation, Progress Report, Roadway, Papers, Testing Procedures & Computer
NEMA committee for Industrial & Lighting Equipment
UL Industry Advisory Group (IAG)
Published numerous papers beginning in 1960
Holder of eight patents in the United States for luminaire design
Employment history:
1956 – Westinghouse Lighting Division, Cleveland, OH
1966 – Holophane Company, Newark, OH
1972 – Whiteway Manufacturing Company, Cincinnati, OH
1975 – ITT Outdoor Lighting, Southaven, MS
1983 – Independent Testing Laboratories, Boulder, CO
1987 – Independent Lighting Consultant, Boulder, CO
1990 – Cooper Lighting, Vicksburg, MS