Create or Import Models in AGi32
AGi32 is a simple yet powerful model builder capable of constructing many architectural environments. Vaults, domes, curves, slopes and extrusions are easily created allowing you to model many of the architectural elements you encounter every day. AGi32 also supports import of 2D and 3D AutoCad DWG and SketchUp content exported with our free plug-in.
Creating Geometry Within AGi32
When modeling surfaces in AGi32, you are provided with two modeling primitives: Rooms contain interior surfaces that are reflective on the inside surface only (one-sided) by default. This allows you to see into a room from an exterior viewpoint in render mode. Objects can be used in interiors or exteriors and may be opaque or transmissive. Objects are reflective on both inside and out (double-sided) by default. You cannot see through an Object in render mode.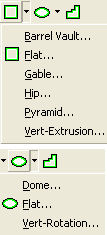 Importing Geometry
AGi32 can import 3D geometry from Autocad DWG/DXF or from Trimble's SketchUp using our free plug-in. You can import objects to integrate with AGi32 geometry, or entire models. Surface properties are best assigned during the import process, so your model can be ready to go once imported.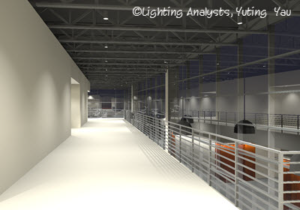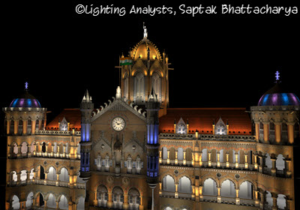 Using Background images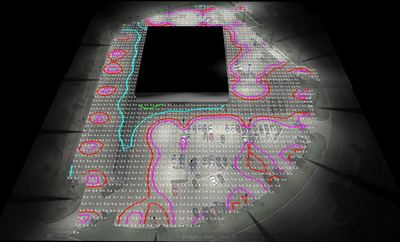 Import PDF or bitmapped images (Ex: from Google Earth) to use as a background for your work. You can scale images, stitch them together and even fade them for contrast. Background images can also be easily added to the textures library to be used in visualizations adding dramatic realism to your presentations!