New Calculation Point Commands
The latest release of ElumTools includes powerful new commands for projecting calculation points onto arbitrary surfaces. This is especially useful for adding points to stair treads as well as exterior topographic surfaces.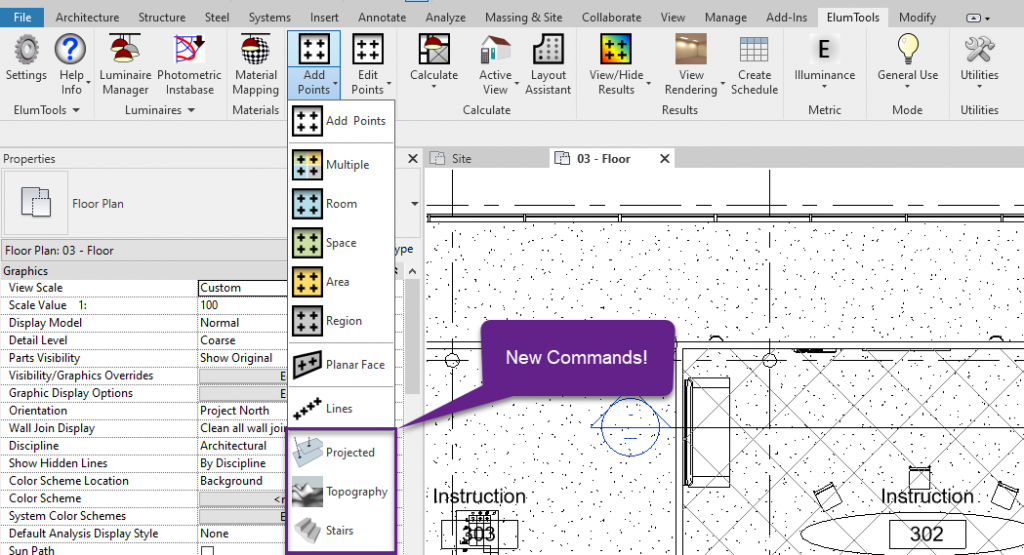 Horticulture Lighting
Recent releases also include a new calculation mode for Horticulture Lighting. This allows calculation of a new metric, Photosynthetic Photon Flux Density (PPFD), the standard metric for horticulture lighting applications. Simply define a PPFD factor to prorate a standard *.IES file for use in Horticulture mode.

Improved View Results
When viewing Calculation Points or Spatial Maps in the Revit environment, ElumTools will now leave the results displayed next time you open the Revit document. The results are no longer lost when closing the Revit file. Simply configure the results visibility once, and your choices will be recalled from one Revit session to the next.


To install the latest update, please download the installer from the link below.